Riley Court Ratings and Reviews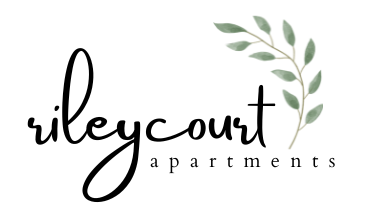 517 100 E

,

Bountiful

,

UT

,

84010




(801) 296-0470




See what other people are saying about our apartments located in Bountiful! At Riley Court Luxury Living, we value all our residents voices, and canít wait for you to see our luxury apartments for yourself. If you have any comments or suggestions, feel free to let us know! We appreciate the feedback, good or bad. These Riley Court reviews will show you why our Bountiful apartments are a cut above the rest.
---
J
jack
11/9/2022
Verified Resident
Terry the manager is always so helpful for my sister whenever she needs anything, we are so grateful for her.
The best manager in the world works there, safe place to live with the nicest neighbors.
P
Patricia Green
9/12/2022
I have lived here for over Seven years.this is home for me. I love the people that live here and Terry the manager is wonderful and really cares about each of us.
P
Pam
8/26/2022
Verified Resident
Riley Court Apartments is a wonderful community where our disabled daughter has lived for ten years. The apartments are well kept and managed, and there is a feeling of friendliness, safety and comfort. The manager, Terry, has been responsive and kind in addressing any concerns or needs in our apartment.
Riley Court apartments is a safe and lovely place for older adults to live. Terry is the manager and she is great! She not only makes sure things are running smoothly with the day-to-day operations, but she is kind and helpful too.
J
Joyce Haller
2/18/2022
Verified Resident
I have lived here over 7 years and have seen managers come and go. Terry is everything a manager should be. Professional, great communicator, very organized and a sense of humor that I love! We need her to be here a long time. She really cares about our well being and I truly respect that.
M
Marti Elliott
2/16/2022
Riley Court is a one of kind community! It's conveniently nestled in the heart of Bountiful. It's cozy, friendly and well maintained! The property manager, Terry, is absolutely wonderful and always makes residents feel like family!
L
Linda Clawson
1/21/2022
I have been going to Riley Court for years doing Wellness Clinics and getting care for some of the residents. They have new owners and a new Manager Terry who is amazing. I know talking with the residents they are very happy with Terry'??s responsiveness to all their needs.
W
Willie Petersen
8/11/2020
Riley Court/The Park apartments are very nice and cozy! There are a lot of activities that go on to make you and your neighbors feel like friends. Management is good and communicates frequently with residents. A very safe, quiet, and friendly place to live!
L
Lucia Castello
10/31/2018
Very nice place for seniors.